VILLAGE HISTORY
The Village of Glenwillow started when officials of the Austin Powder Company gradually accumulated 1000 acres of land on the southern end of Solon for the purposes of moving their company from the City of Cleveland. In 1893, when the company opened their facility in Glenwillow, the area was basically uninhabited. The company used the land to build its manufacturing facility and create a village for its workers. Approximately 30, two, three and four bedroom homes were built for employees and their families along with a boarding house for single male workers, a one-room schoolhouse, nondenominational church and a general store.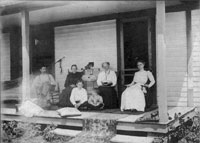 Glenwillow and the Austin Powder Company prospered during the ensuring decades. As the car became accessible to the middle class, the Village became less isolated. The company houses were continually updated with modern conveniences such as electricity and indoor plumbing. The boarding house and church had disappeared sometime in the 1950's and eventually the general store was closed and turned in a maintenance building.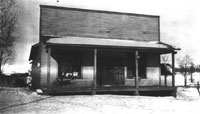 As black powder became obsolete, the Austin Powder Company facility began producing more sophisticated explosives such as detonating cord and mining charges. The area around the plant and the Village was becoming too populated for production to continue. Eventually all manufacturing was subsequently moved to the company's Athens, Ohio dynamite factory and the Austin Powder location of Glenwillow was closed in 1972.
The Austin Powder Company continued to own the company homes and operate the 700 acres farm - a property across from the manufacturing facility on Pettibone Road. By the early 1980s Austin Powder Company was gone but the Village was flourishing. The Village added a 250-acre industrial park, city water and sewer lines and a new village hall.
The sale of new homes and residential lots were helped by the fact that Glenwillow is part of the Solon school system; one of the top-rated districts in the state.
In 1999, under the leadership of Mayor Don Payne, Village officials commissioned a master plan for the Village. The Master plan addressed all aspects of future development for the Village. One part of the Master Plan, was the creation of a Town Center. The Town Center idea was further developed in the Town Center Strategic Plan completed in 2001. This plan was the blueprint for the Village Center Project, which was begun in 2004.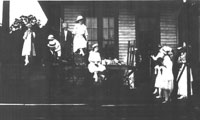 The Village Center Project included rehabilitating and expanding what remained of the company town - 18 structures including the General Store into attractive shops, businesses and restaurants opened in September, 2005. Residential growth continues to be strong in the Village.