SOLON SCHOOL DISTRICT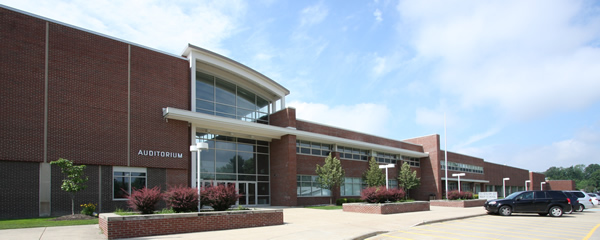 The Solon City School District is one of the top public school districts in the state, receiving an "Excellent with Distinction" from the Ohio Department of Education State Report Card standards. The District met 100% of the 30 required indicators for evaluation. For a copy of the latest report card, please click here.
The District has 7 buildings: a high school, middle school, Grade 5 & 6 Building and 3 elementary schools. and preschool. All the schools in the Solon District are rated "Excellent" by the Dept. of Education standards. There are 1970 students enrolled in the Solon School District.
Solon High School has won the prestigious Red Quill Award from ACT. Solon is one of only five schools in Ohio and 26 high schools in the Midwest to earn a Red Quill Award for 2009-2010 from the ACTs Midwest Regional Office. Solon is one of only three high schools in the Midwest to receive the award three consecutive years. The Red Quill Award is a major regional recognition for excellence in providing academic preparation for college and workplace readiness.
Pupils of all abilities are offered excellent academic, social and health services, and character education is emphasized district-wide.
Solon's high standards of professional development and ongoing education for teachers are reflected in numerous national, state and local awards earned by staff and students. Solon students consistently exceed national averages on all standardized tests, including proficiency tests, the Iowa Test of Basic Skills, the Ohio Graduation Test and the ACT and SAT. Solon parent and community groups offer outstanding support of District schools and student activities, and parent-teacher organizations are very active at all age levels.
For more information about the Solon Schools, please visit their website at: www.solonschools.org