HERITAGE HOME PROGRAM
The Heritage Home Program is available to owners of Glenwillow homes that are 50 years and older. Specialists working for the Program answer home maintenance and rehab questions and provide an impartial opinion – one that doesn't include trying to sell a product or service. This advice is absolutely FREE. This component of the Heritage Home Program is what sets it apart from other programs of its kind. Now any homeowner wishing to do work on their older home can have the help and answers they need in order to get the project done properly. We urge you to take advantage of the following FREE services: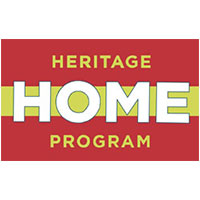 Site visits to the property to answer home repair, improvement and maintenance questions.
Advice about increasing energy efficiency.
Contractor Resources
Evaluation of contractor bids and estimates.
Qualified homeowners also have the option of obtaining a low-interest, fixed-rate Heritage Home Program loan, with rates as low as 1.4% for up to 10 years!  There are no maximum income restrictions.  The owner just needs to have good credit and sufficient equity in the home to support the loan.  There are no points involved with the Heritage Home Program loan and the interest is tax deductible!  Eligible Projects include:
Exterior and interior painting
Kitchen and bath improvements
Compatible additions
Roof repair and replacement
Basement waterproofing
Window repair
Masonry repair
Insulation
HVAC upgrades
And much, much more!
The Heritage Home Program loan is available for owners of residential properties of three units or less, regardless of whether the owner resides at the property. Homeowners receive custom construction specifications for exterior projects and Heritage Home Program staff is available from project start to finish!  Learn more or get started by contacting the Heritage Program.
Call                      216-426-3116
Email                   hhp@heritagehomeprogram.org
Website              www.heritagehomeprogram.org